Clamp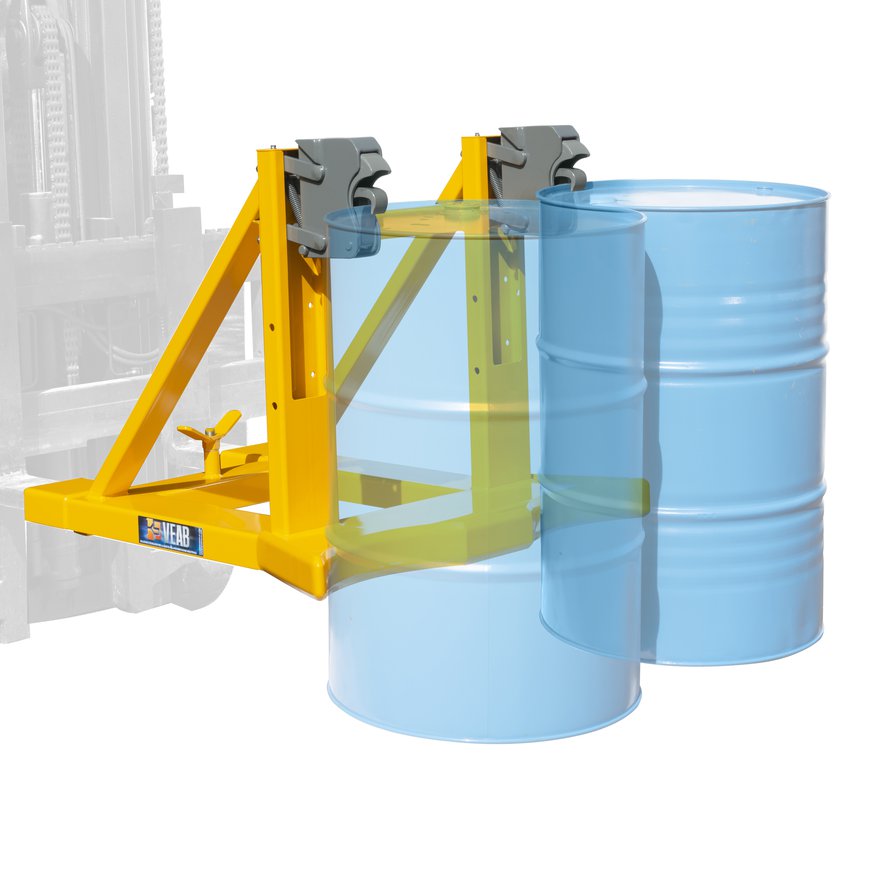 If you need to handle drums (metal, plastic, cardboard), VEAB clamps are the best solution on the market in terms of clamping speed, transport safety and durability.
The BS85 and BS88 drum-holder clamps are our outstanding mechanical equipment for the fast handling of the drums; this equipment can be positioned on frames to be placed on the forks of the forklift trucks, or on supports to be fastened to the FEM plates, thus allowing direct coupling to the upright of the forklift.
Characterized by a high degree of safety and precision in clamping, they are suitable for the loading and unloading of vehicles, for the vertical storage of drums and for transport from warehouses to production departments. Equipped with special springs that act as shock absorbers, the BS85 drum clamps allow high safety performance also on uneven ground; for this reason they are used in ports, terminals and storage areas of large companies.
In addition to these clamps that fasten the drum on the upper edge or in the cylindrical part, VEAB has introduced other mechanical and hydraulic equipment for handling drums and various objects such as the BS107 drum-holder clamp and the BS105 drum clamp, which are particularly suitable for certain types of plastic drums, and the entire series of BS101 clamps for handling drums and reels with hoists, gantry cranes and cranes in general.