Tilter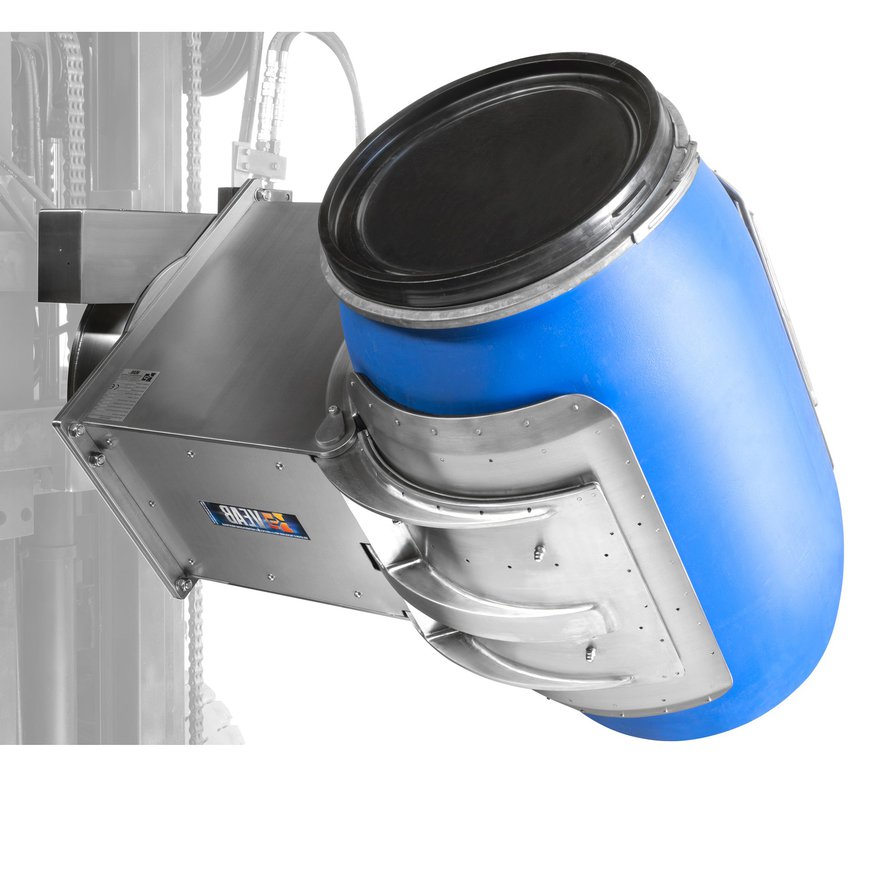 These equipment allow to transport, rotate and tilt drums, containers and various objects with the forklift, they can be positioned on frames to be placed on the forks, or on supports to be hooked to the FEM plates (allowing the direct fastening to the upright of the forklift with smaller overall dimensions of the forklift/equipment).
Depending on the work environment, the equipment can be made of painted steel or stainless steel in accordance with HACCP regulations. If necessary, they can also be converted into Atex version to work in potentially explosive areas.
These machines are basically divided into two categories: front tilters and side tilters and depending on the more or less heavy or intensive use they can be manual or hydraulic.
This section also describes hoist tilters for rotation and tilting by means of hoist hooks, gantry cranes and cranes in general.