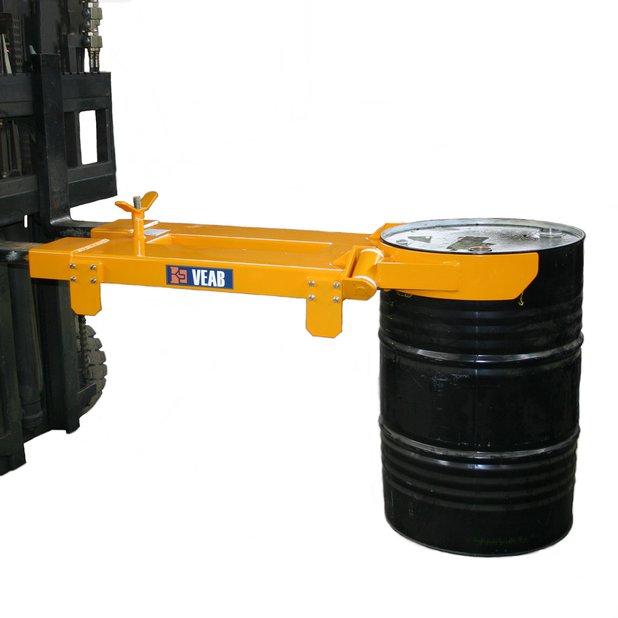 Product description
Forklift drum mover for a single drum for clamping the cylindrical part of metal drums.
The central clamping forklift mover BS88 finds its ideal use in the transport of standard metal drums (oil drums), hooking them easily and reliably in their cylindrical part; built in sturdy metal structural works with a fairly thin shape, it offers excellent visibility of clamping.
The drum is automatically lifted, transported and emptied without the operator having to leave the forklift.
Available in both stainless steel and painted steel.
Tailored solutions - Custom design for your needs.
Reliable experience - Over 30 years of successes.
ATEX certification - Possibility to ATEX conversion.
Customer support - Immediate answers and solutions.
---
Technical specifications
| | |
| --- | --- |
| Model | BS88 MI |
| Application | Forklift's forks |
| No. of drums moved | 1 |
| Capacity | 800 kg |
| Centre of gravity | 1350 mm |
| Weight | 65 kg |
| Length | 1520 mm |
| Width | 612 mm |
| Height | 210 mm |
| Warranty (years) | 10 |