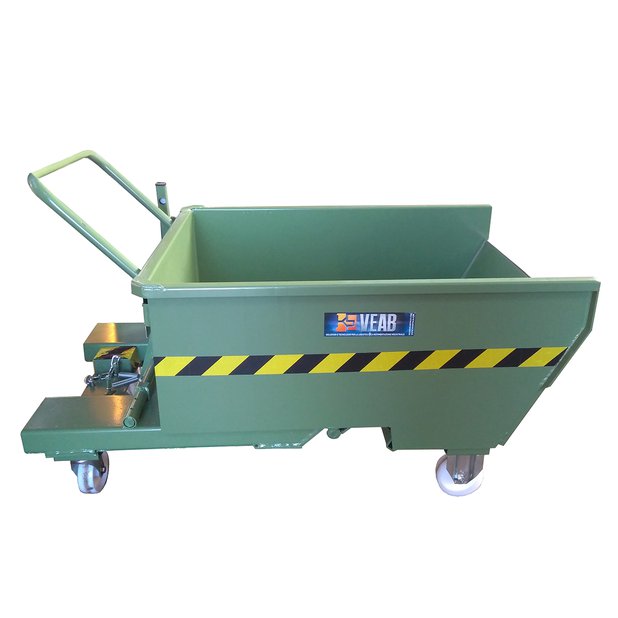 Product description
Tilting container, applicable to the forks of the fork lift, for the safe collection, handling and unloading of waste and scrap.
Emptying is simple and safe, by means of a lever moved by the operator, without having to get off the fork lift.
Containers mod. BS/125 are easy to handle and manoeuvre, thanks to the 4 large diameter wheels mounted on bearings (2 fixed wheels and 2 swivel wheels).
The containment tank is watertight.
Available in the versions for: 300 lt, 500 lt, 750 lt, 1000 lt, 1350 lt, 1600 lt, 2000 lt.
Available in both stainless steel and painted steel.
Tailored solutions - Custom design for your needs.
Reliable experience - Over 30 years of successes.
ATEX certification - Possibility to ATEX conversion.
Customer support - Immediate answers and solutions.
---