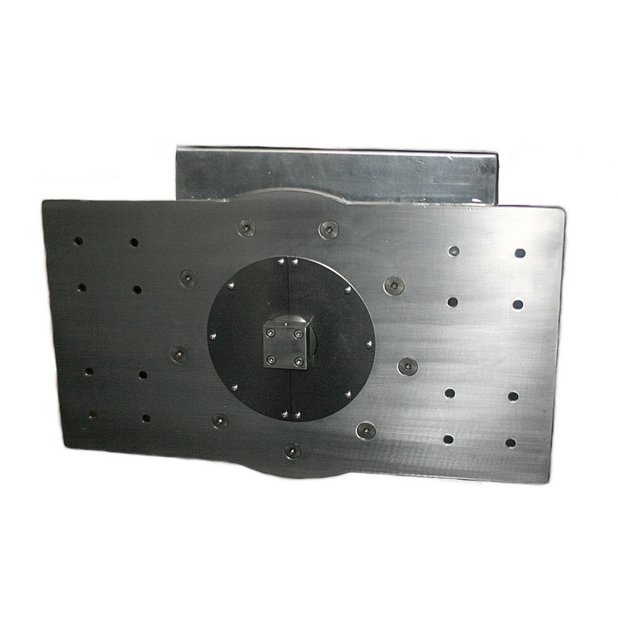 Side tilting in Stainless steel
Applicable to the fork-holder plate of the fork lift
---
Product code: BS118_INOX
Product description
Hydraulic side tilting applicable to the fork-holder plate of the fork lift, for rotating the load or emptying crates or containers.
The BS118 rotary table has been designed to support forks, various types of clamps, various accessories for tilting and consequently to rotate the most varied goods laterally. This equipment is ideal for use in the food, pharmaceutical/cosmetic and chemical industries.
BS118 can also be equipped with a 1 or 2-way hydraulic rotary joint to be able to control various hydraulic clamps or accessories with the levers of the trolley.
The rotary table is simply and safely secured to the forklift plate by means of the clamping bracket.
Available in both stainless steel and painted steel.
Tailored solutions - Custom design for your needs.
Reliable experience - Over 30 years of successes.
ATEX certification - Possibility to ATEX conversion.
Customer support - Immediate answers and solutions.
---