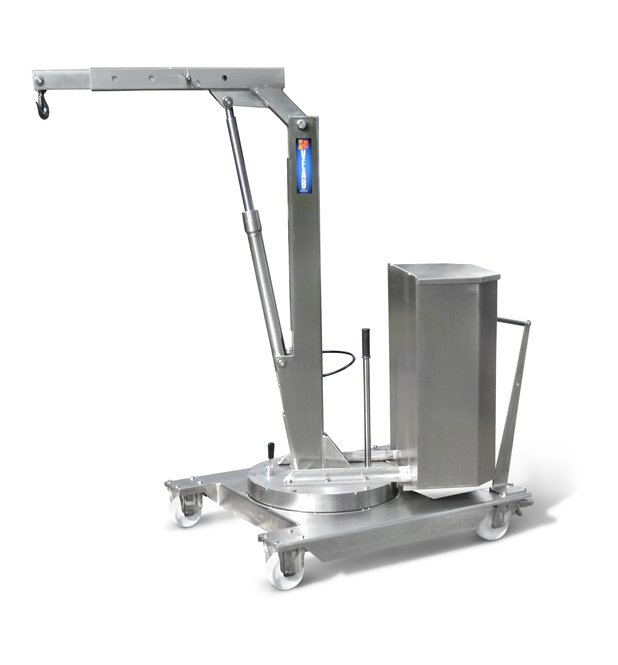 Counterbalanced Cranes with a 360° revolving jib
---
Product code: BS94_SEM_C
Product description

Counterbalanced Cranes with a 360° revolving jib (lockable in 8 positions).
Agile and easy to handle thanks to the swivel wheels with high capacity and high smoothness, with bumper supports and parking brakes.
This is the ideal product to move loads of various shapes and dimensions from the ground to machines, assembly lines and anywhere needed, without the footprint of the trolley.
It is equipped with a very light manual pump for quick lifting.
Lowering is activated by turning a built-in knob which is mounted directly on the cylinder.
Extendible jib lockable in 4 positions.
It is ideal to handle loads in compliance with health and safety norms.
Available in both stainless steel and painted steel.
Tailored solutions - Custom design for your needs.
Reliable experience - Over 30 years of successes.
ATEX certification - Possibility to ATEX conversion.
Customer support - Immediate answers and solutions.
---
Technical specifications
| | |
| --- | --- |
| Model | BS94 SEM C |
| Capacity | 500 kg |
| Weight | 610 kg |
| Warranty (years) | 1 |