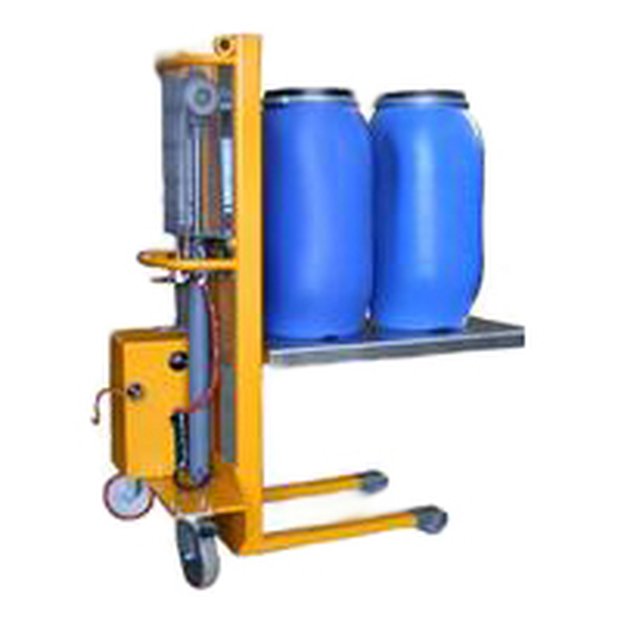 Trolley with pneumohydraulic lifting with platform
For handling bags, drums and various goods.
---
Product code: BS91_PIP
Product description
BS91 PIP is a trolley with manual traction and pneumatic lifting, complete with platform for handling bags, drums and various goods.
This type of trolley, being equipped with non-electrical components is particularly suitable for use in potentially explosive environments regulated by Atex regulations.
The lifting and descent by compressed air (about 6 bar), allows significant emptying heights to be reached in a short time and without any effort on the part of the operator; the trolley is also equipped with a manual hydraulic pump with lever which allows the lifting of the reel if the compressed air is not present in the work environment. The pneumohydraulic motor is placed in a special compartment, which has IP55 protection degree against the penetration of dust and water splashes.
Available in both stainless steel and painted steel.
Tailored solutions - Custom design for your needs.
Reliable experience - Over 30 years of successes.
ATEX certification - Possibility to ATEX conversion.
Customer support - Immediate answers and solutions.
---