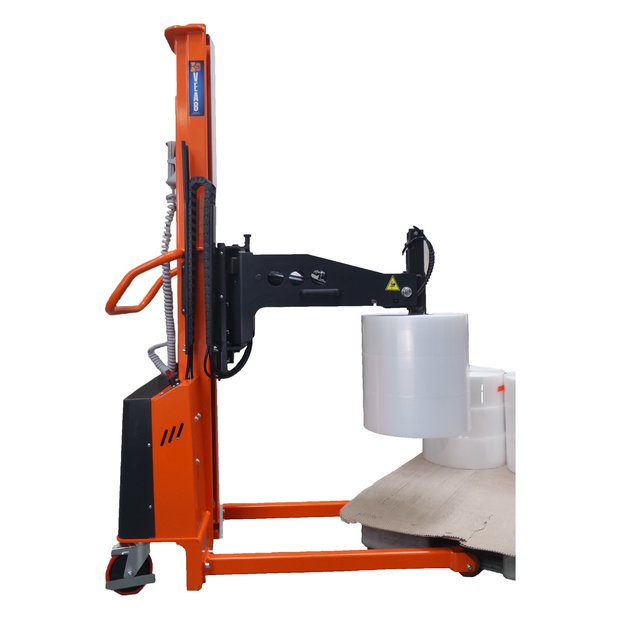 Product description
BS91 MRB is a trolley with electric lift equipped with an hydraulic roll turner capable of handling a wide variety of roll/coil with a maximum weight of 200 kg; the lifting and lowering by means of an electric motor (push-button operated) allows significant heights to be reached in a short time and without any effort on the part of the operator.
The single column at the centre of the trolley offers a good view from all angles and makes it extremely manoeuvrable.
The roll is hooked through its central hole, thanks to the expansion pin.
The taken, the released and the rotation are electrohydraulic, with push buttons.
Available in both stainless steel and painted steel.
Tailored solutions - Custom design for your needs.
Reliable experience - Over 30 years of successes.
ATEX certification - Possibility to ATEX conversion.
Customer support - Immediate answers and solutions.
---
Technical specifications
| | |
| --- | --- |
| Model | BS91 MRB |
| Capacity | 200 kg |
| Drive | Manual traction |
| Grip | Hydraulic |
| Lifting | Push-button operated |
| Battery | 2x12V 60A/h |