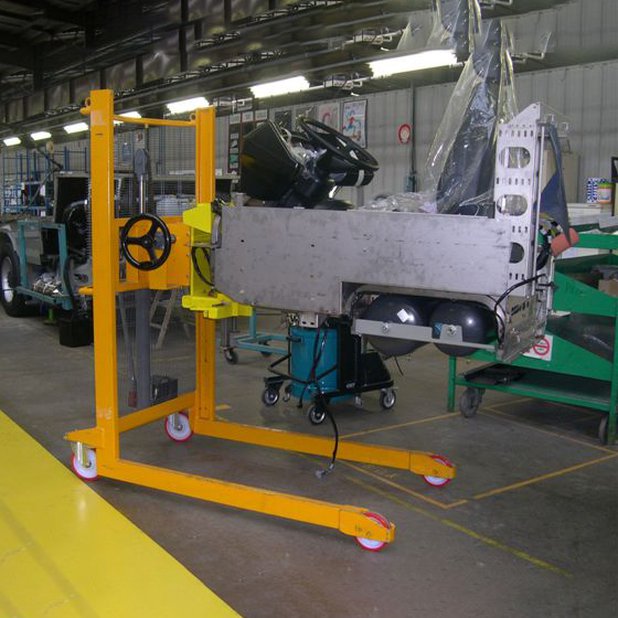 Manual trolley complete with tilter for for truck/bus cabs
---
Product code: BS91_LZB
Product description
The manual trolley BS91LZB, equipped with a manual lateral tilter, has been designed and built to move, lift and rotate in complete safety truck/bus cabs.
A special feature of all VEAB manual tilting trolleys, which is uncommon and should not be underestimated from a safety point of view, is that they keep the tilter stable in the emptying position once rotated.
Available in both stainless steel and painted steel.
Tailored solutions - Custom design for your needs.
Reliable experience - Over 30 years of successes.
ATEX certification - Possibility to ATEX conversion.
Customer support - Immediate answers and solutions.
---