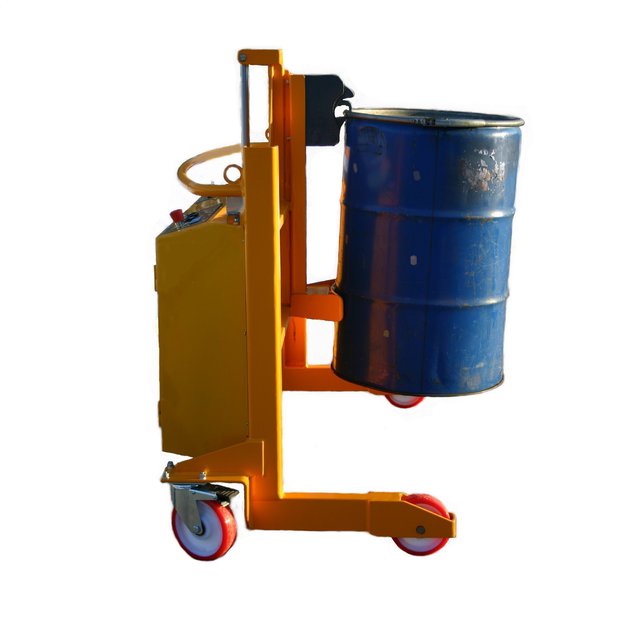 Product description
Trolley for a single drum for gripping metal, plastic and cardboard drums at the top edge.
Electric lifting and lowering by means of operating buttons on the dashboard.
Simple and reliable grip on the edge of the drums.
Operates automatically both when grabbing and releasing.
Suitable for taking drums from pallets or to place them on scales.
Optionals:
Special versions of the frames
Available in both stainless steel and painted steel.
Tailored solutions - Custom design for your needs.
Reliable experience - Over 30 years of successes.
ATEX certification - Possibility to ATEX conversion.
Customer support - Immediate answers and solutions.
---