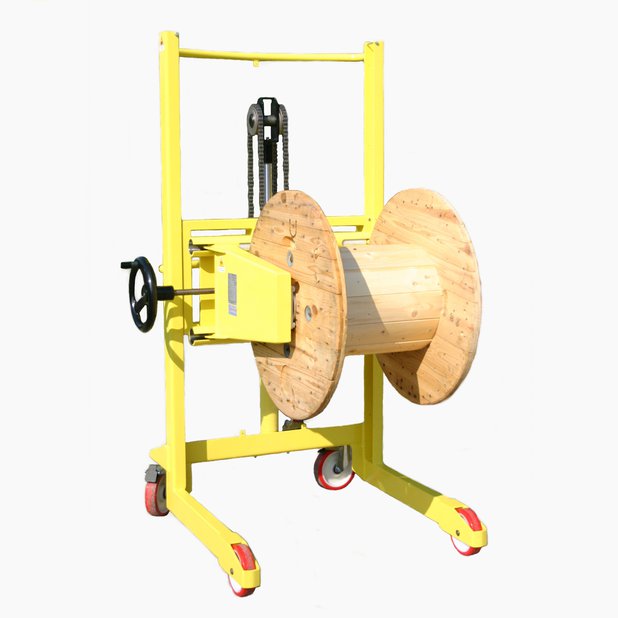 Manual trolley with lateral tilter for the unwinding of hanks
Variable width grip for different hank sizes
---
Product code: BS91_DVLM
Product description
The BS91 DVLM manual trolley is used to take wire hanks with vertical axis and rotate them with the horizontal axis, thus facilitating their unwinding. Equipped with a manual lateral tilter is the ideal product if a small quantity of hanks (up to a maximum weight of 300 kg) with different diameters and types.
The hank is hooked by gripping struts (which rotate on bearings completely treated against wear and corrosion ) manually operated by a clamping handwheel; continuous 360° lateral rotation is achieved by manually actuating the handwheel, which can engage a chain to make it easier for the operator to empty the tanks at height.
A special feature of all VEAB manual tilting trolleys, which is uncommon and should not be underestimated from a safety point of view, is that they keep the tank stable in the emptying position once rotated.
Optional items:
Special frame designs.
Available in both stainless steel and painted steel.
Tailored solutions - Custom design for your needs.
Reliable experience - Over 30 years of successes.
ATEX certification - Possibility to ATEX conversion.
Customer support - Immediate answers and solutions.
---