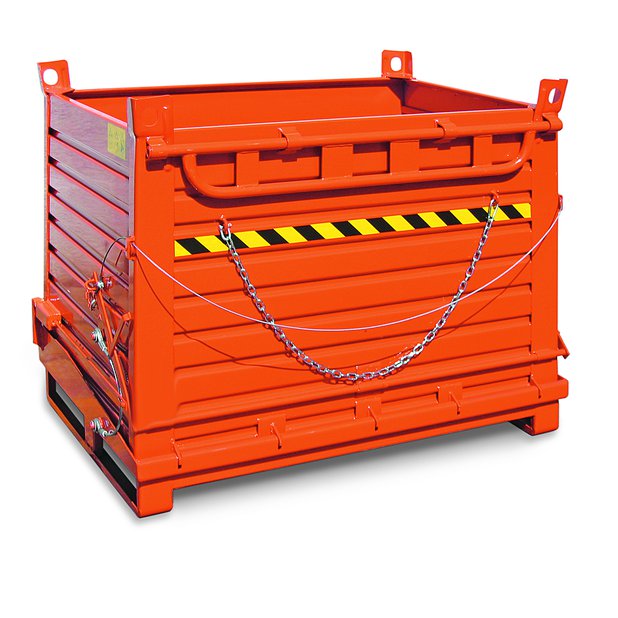 Bottom-opening containers
Ideal for the collection, handling and unloading of waste and scrap. Capacity 1400 Kg. Dim. 1500X1000X1260
---
Product code: BS125_B
Product description
Ideal for the safe collection, handling and unloading of waste and scrap.
Simple and safe emptying system by means of a lever that can be moved by the operator (without getting off the fork lift).
Available in both stainless steel and painted steel.
Tailored solutions - Custom design for your needs.
Reliable experience - Over 30 years of successes.
ATEX certification - Possibility to ATEX conversion.
Customer support - Immediate answers and solutions.
---