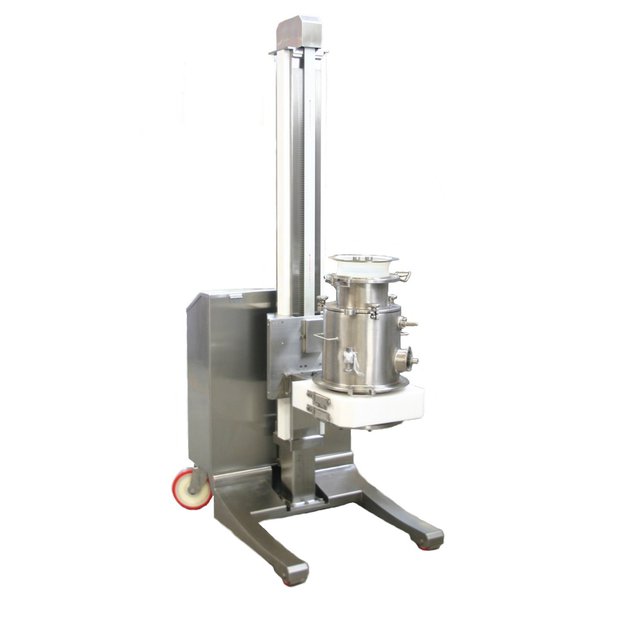 Product description
BS120 E is an electric lift trolley equipped with cradles capable of handling mills and hoppers of different types; the lifting and lowering by means of an electric motor (push-button operated) allows significant emptying heights to be reached in a short time and without any effort on the part of the operator. The electric motor, the armoured battery (12 V 130 A/h) and the high frequency battery charger are placed in a special compartment, which has IP55 protection degree against the penetration of dust and water splashes.
The single column at the centre of the trolley offers a good view from all angles and makes it extremely manoeuvrable; it also allows, in the stainless steel version, high quality finishes that can be easily cleaned even with aggressive products.
The mill/hopper is clamped with precision and safety thanks to the sturdy handles. The housing for the mills is made of white plastic material with food certification.
Optional items:
Special frame and cradle designs.
Available in both stainless steel and painted steel.
Tailored solutions - Custom design for your needs.
Reliable experience - Over 30 years of successes.
ATEX certification - Possibility to ATEX conversion.
Customer support - Immediate answers and solutions.
---