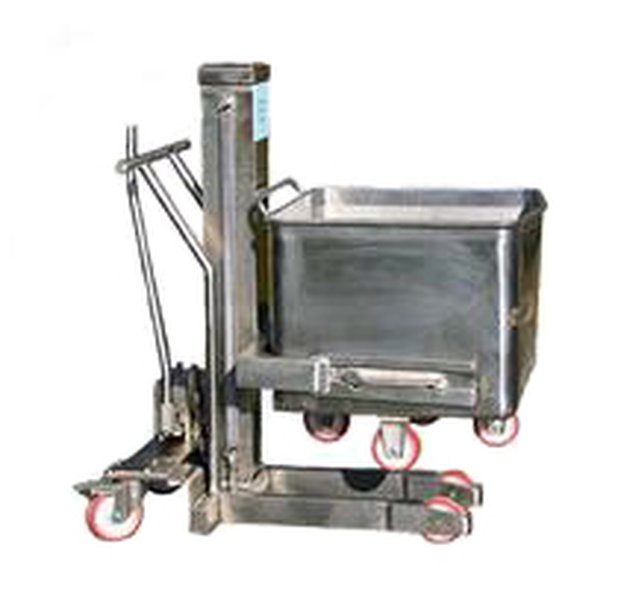 Manual trolley for basins
For lifting and transporting food-type basins.
---
Product code: BS120_CE
Product description
If you need to move food-type basins, the trolley BS120 CE is the best solution in the world in terms of transport safety and durability. This type of trolley is used in food companies where food is contained and handled in basins of different shapes and sizes.
The basin is hooked efficiently and safely by means of joints and raised by operating a pump that can be manual by lever or pneumatic; a manually-operated handwheel instead allows lateral rotation of 360°.
The single column at the centre of the trolley offers a good view from all angles and makes it extremely manoeuvrable; it also allows, in the stainless steel version, high quality finishes that can be easily cleaned even with aggressive products.
Optional items:
Special frame and forks designs.
Pneumohydraulic lifting.
Available in both stainless steel and painted steel.
Tailored solutions - Custom design for your needs.
Reliable experience - Over 30 years of successes.
ATEX certification - Possibility to ATEX conversion.
Customer support - Immediate answers and solutions.
---