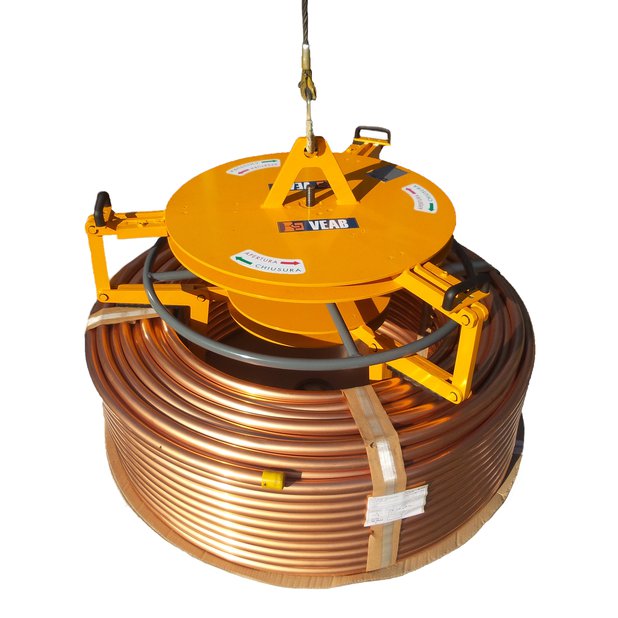 Product description
Manual clamp for handling reels through their internal hole, to be installed on the chain of a hoist.
BS101 MIB was designed to handle large-sized reels by hooking them through their centre hole and lifting them with a bridge crane, a bogie crane or a hoist; if it is equipped with the hook for transport BS99 you can also use it with the forks of the forklift.
Made up in highly resistant carbon steel it achieves a safe and fast handling of the reel. The clamping clips are coated with high adhesion interchangeable rubber to prevent any damage.
The hooking and release of the reel are manually performed by the operator by screwing or unscrewing the handwheel. This means that there is no need of operator's presence close to the reel for handling.
Available in both stainless steel and painted steel.
Tailored solutions - Custom design for your needs.
Reliable experience - Over 30 years of successes.
ATEX certification - Possibility to ATEX conversion.
Customer support - Immediate answers and solutions.
---
Technical specifications
| | |
| --- | --- |
| Model | BS101 MIB |
| Application | Hoist |
| Capacity | 500 kg |
| Weight | 80 kg |
| Length | 800 mm |
| Width | 800 mm |
| Height | 900 mm |
| Warranty (years) | 5 |